WE ARE ON OPEN
Joe's Hibachi Grille at Palm Harbor Eagles.
490 ALT 19, PALM HARBOR
OPEN THURSDAY/FRIDAY 4:30-7:30
OPEN SATURDAY/SUNDAY 12-7:30
ORDER ONLINE AND YOUR ORDER WILL BE READY
AT OUR PICKUP WINDOW AT 490 ALT 19.
This Month's Bonus Buy:
3 FREE GARLIC-BUFFALO CHICKEN WINGS
with any online order of $15 or more.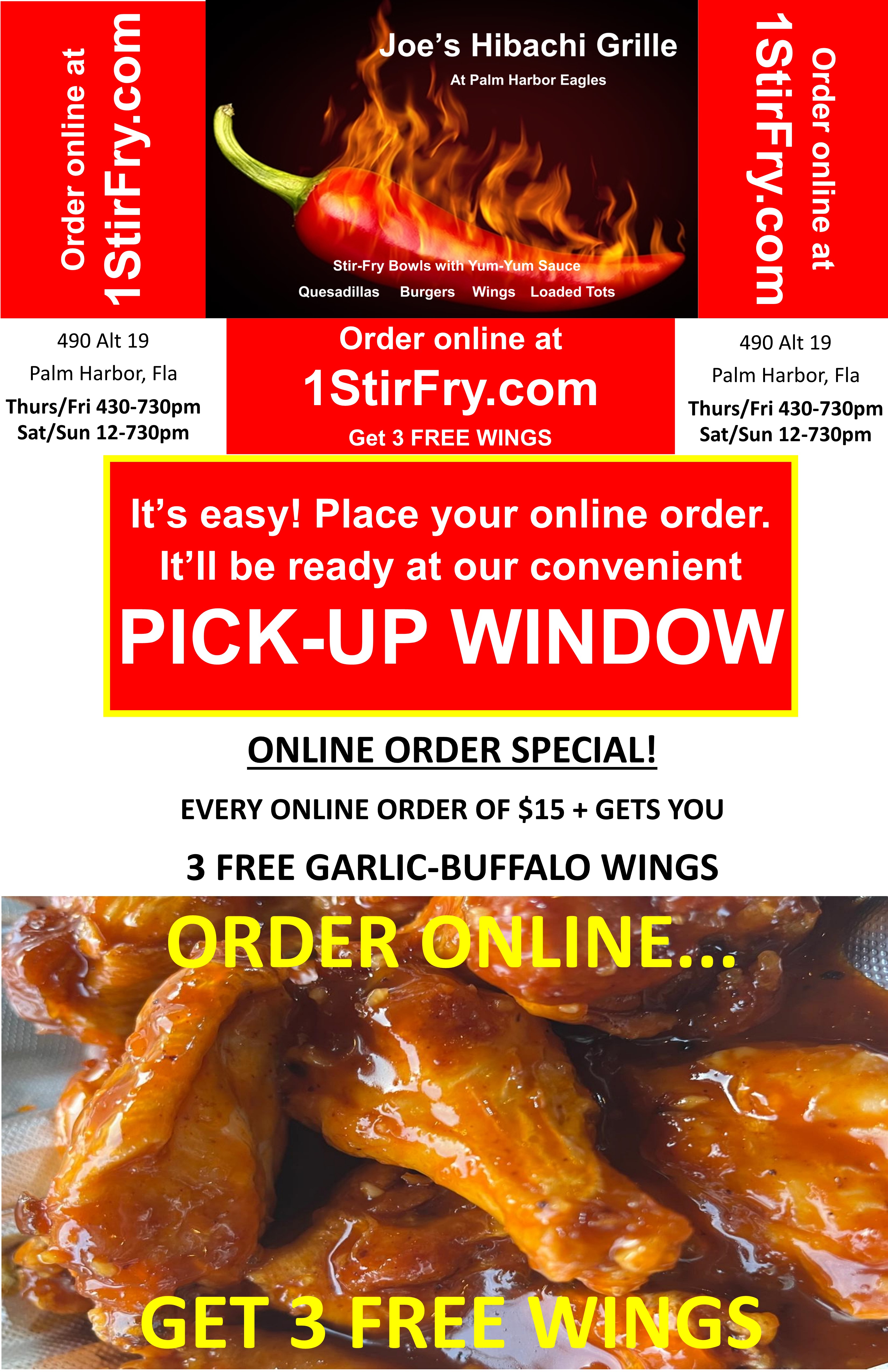 * MEMBER DISCOUNT POLICY: All online ordered menu items are charged the non-member price. If you are a member, you will receive a member discount cash refund when you arrive at the pickup window, by simply showing your Eagles' membership card. Discounted food prices is just one of the many benefits that every Eagles' member enjoys. We hope you'll pay a visit and consider joining for just $42 a year or 12 cents a day in membership dues.